SKAPS' robust, yet flexible, geotextiles engineered for subsurface drainage applications ensure excellent filtration properties. They are placed along a soil base to allow long-term passage of water to flow through the subsurface drainage system retaining in-situ soil.
The three-dimensional structure of SKAPS needle-punched non-woven geotextiles allows water to pass through the plane while filtering soils and other solid particles from compromising the overall drainage system. The geotextile subsurface drainage fabric must have the ability to retain fine particles of soil while permitting an unimpeded flow of water into a selected drainage media.
SKAPS monofilament woven geotextiles are uniquely engineered to be dimensionally stable with effective levels of percent open area and high permeability. This type of geotextile fabric ensures optimum strength, clog resistance, and a high rate of flow of fluid. Thus, it is aptly used in areas of poor site conditions where high infiltration of water is present within or around the soil medium.
Subsurface drainage geotextiles are widely used as road edge drains, filters behind gabions and retaining walls, sports field drainage filters, drainage of golf course greens and sand bunkers, architectural and landscape drainage, and agricultural drains.
Subsurface Drainage (Not Gravel)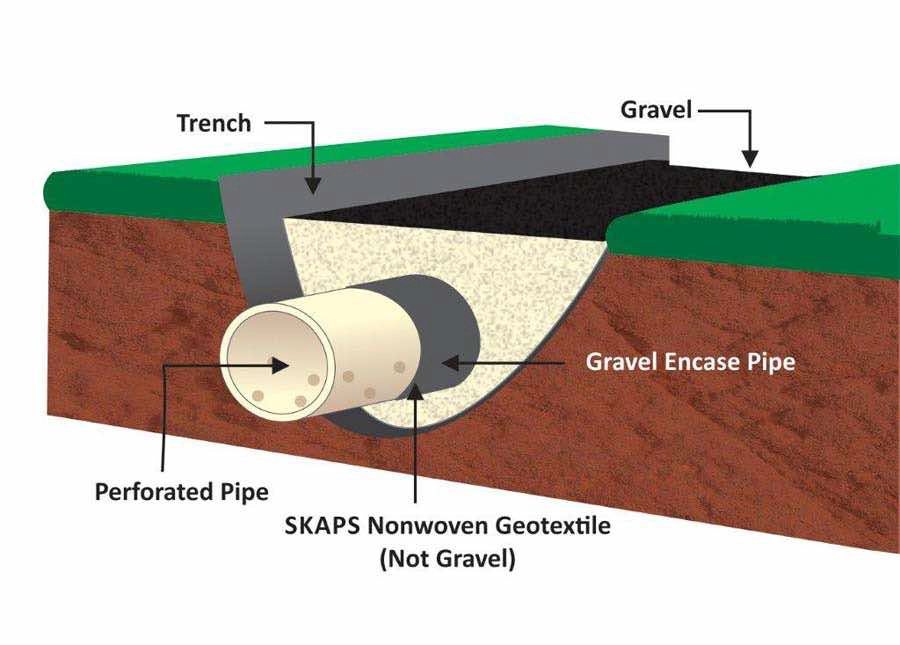 Subsurface Drainage (With Gravel)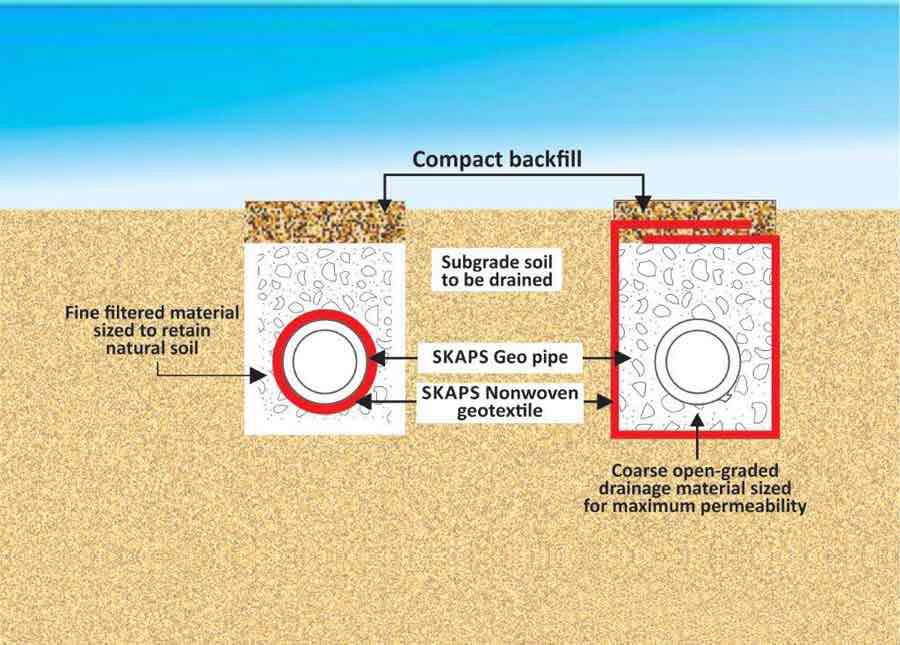 RELATED PRODUCTS