SKAPS woven and non-woven geotextiles are applied in Transportation Engineering to prevent the intermixing of subgrade soils and subbase materials. By separating the subgrade soil and sub-base fill materials, the geotextile preserves the strength characteristics of the aggregate material and also preserves the drainage behavior.
SKAPS Industries geotextiles' high strength property characteristics provide stabilization over soft or poorly drained soils. It also helps to restrict the upward flow of water and finer soil particles into the gravel, which would otherwise drastically reduce the strength of the gravel.
The stabilization application of geotextiles acts jointly with the function of separation. The stabilization characteristic of geotextiles is applicable more commonly for saturated and soft subgrade soils. Using geotextile fabrics as a stabilization technique allows unstable subgrade areas to strengthen their bearing capacity, limit any deformation, and decrease any structure settlements. The execution of SKAPS' high-strength permeable geotextiles results in an increased life of a road and reduced potential repairing costs when used for separation and stabilization applications.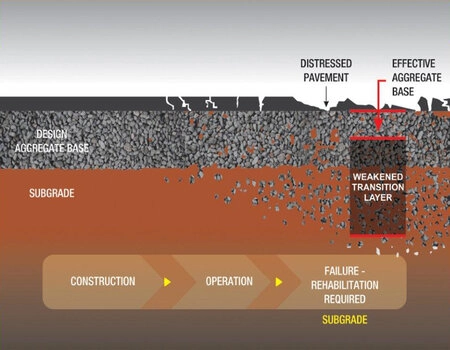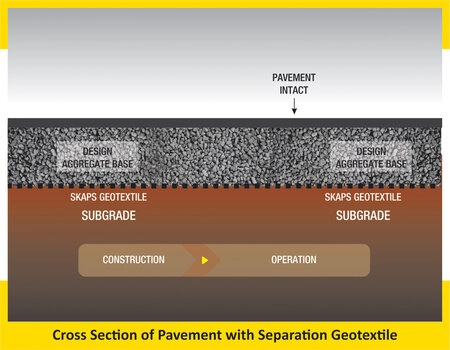 SKAPS geotextiles have been successfully used in areas associated with high loads, pressures, or traffic such as:
Rip Rap Erosion Control
Driveway/Road Stabilization
Separation of Aggregates
Railroad Construction
Erosion Control
Support Under Seawalls

RELATED PRODUCTS